Brian in the Kitchen Recipes
BRIAN IN THE KITCHEN brought to you by Stittsworth Meats
July 21 2021
Summer Sides - Three Bean Salad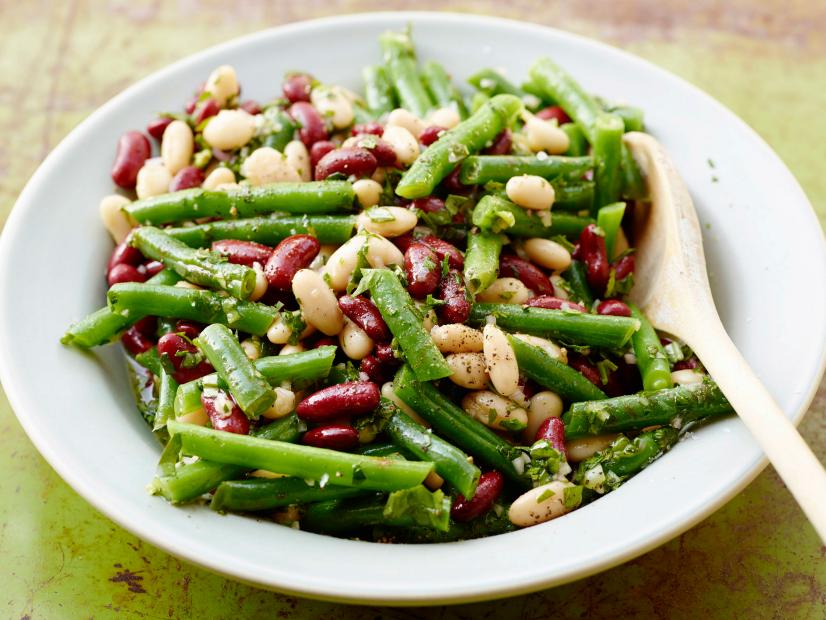 Image From foodnetwork.com
Kosher salt
Ice
8 ounces fresh green beans (about 2 cups), washed and cut in half
1/4 cup sherry vinegar
2 teaspoons Dijon mustard
1 tablespoon honey
1/2 cup extra-virgin olive oil
One 15-ounce can cannellini beans, rinsed and drained
One 15-ounce can red kidney beans, rinsed and drained
1/4 cup fresh basil leaves, chopped
1/4 cup fresh flat-leaf parsley leaves, chopped
1 shallot, minced
Freshly ground black pepper

Bring a pot of salted water to a boil. Set up a large bowl of ice water. Add the green beans to the pot and cook until crisp-tender, 2 to 3 minutes. Drain and plunge the green beans into the ice water to stop the cooking. Drain the green beans.

Whisk the vinegar, mustard and honey in a large bowl. Whisk in the oil until emulsified. Add the green beans, cannellinis, kidneys, basil, parsley and shallots to the bowl and toss to coat. Sprinkle with salt and pepper and serve.