Brian in the Kitchen Recipes
BRIAN IN THE KITCHEN brought to you by Stittsworth Meats
December 31 2020
Potato Crusted Lobster Tails On A Bed Of Crawfish Mashed Potatoes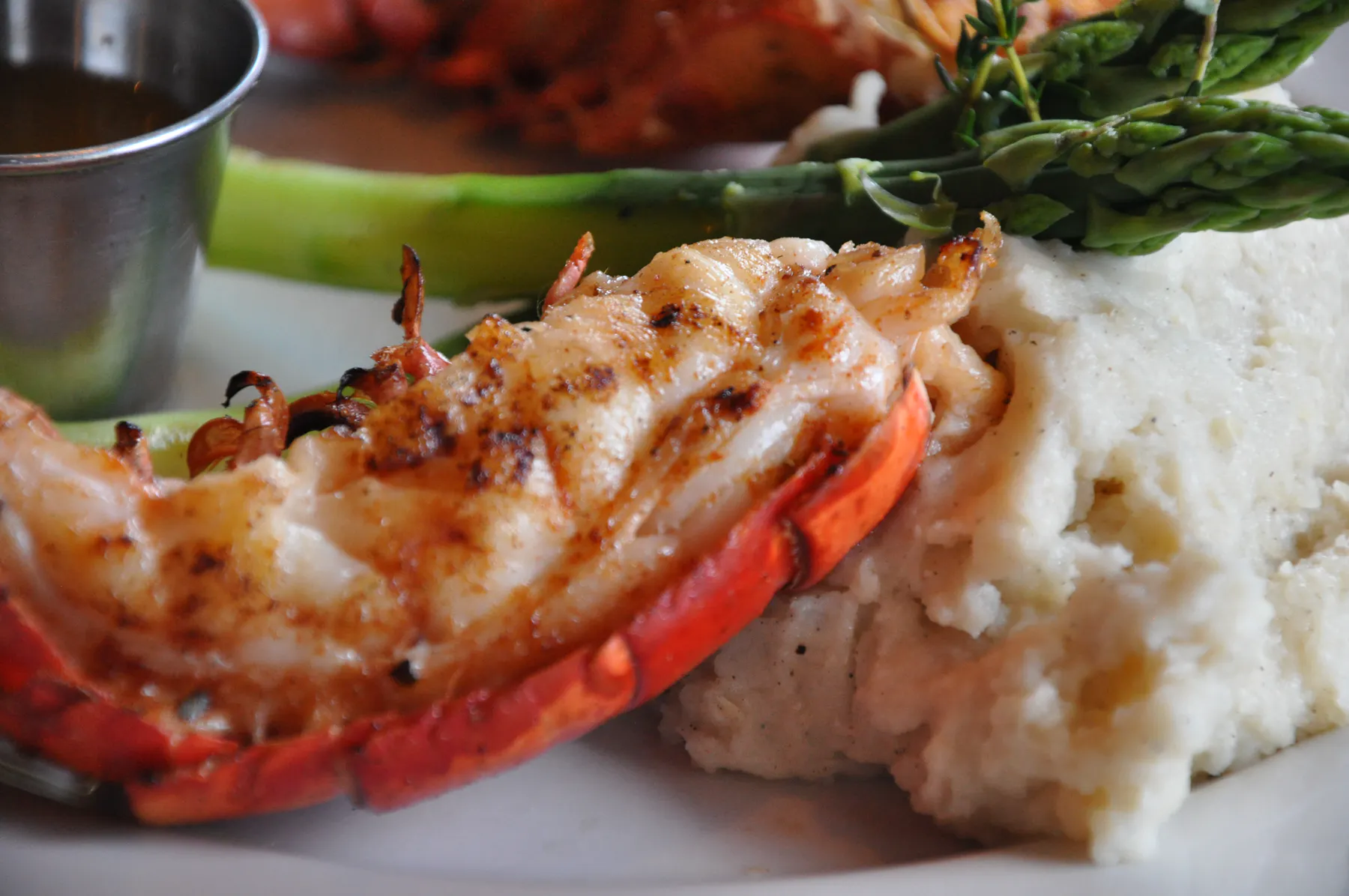 Image From foodnetwork.com
1 cooked whole lobster, about 1 pound
4 whole lobster tails, cooked
1/4 cup Dijon mustard
2 large white potato, peeled
Salt and pepper
3 tablespoons olive oil
2 tablespoons butter
1/2 pound crawfish tails
3 cups mashed potatoes, warm
1/2 cup heavy cream
1 cup red pepper coulis, warm
1 cup yellow pepper coulis, warm
Couple of long chives
1 tablespoon chopped chives
1 tablespoon brunoise red peppers
1 tablespoon brunoise yellow peppers

Season each tail with salt and pepper. Rub each tail lightly with the Dijon mustard. Using your Susie Wong Threader, thread each potato half into curls. Season the potatoes with salt and pepper.

Wrap each tail with the potato crust. Place the tails in a damp linen cloth and roll the tails up tightly. This will secure the potato crust to the tails.

In a saute pan, heat the olive oil. When the oil is hot, saute the tails for 2 to 3 minutes on each side or until golden brown. Remove the tails form the oil.

In a saute pan, melt the butter. When the butter is melted, saute the crawfish tails for 2 minutes. Pour the sauteed crawfish into the pan of mashed potatoes.

Over low heat, add the cream to the crawfish potatoes. Season with salt and pepper. Cook for 2 to 3 minutes. Remove from the heat. Mound the potatoes in the center of the plate. Arrange the lobster tails around the potatoes.

Spoon the coulis around the plate. Garnish with the long chives, chopped chives and peppers.