Brian in the Kitchen Recipes
BRIAN IN THE KITCHEN brought to you by Stittsworth Meats
December 28 2020
Filet Mignon with Mustard Cream and Wild Mushrooms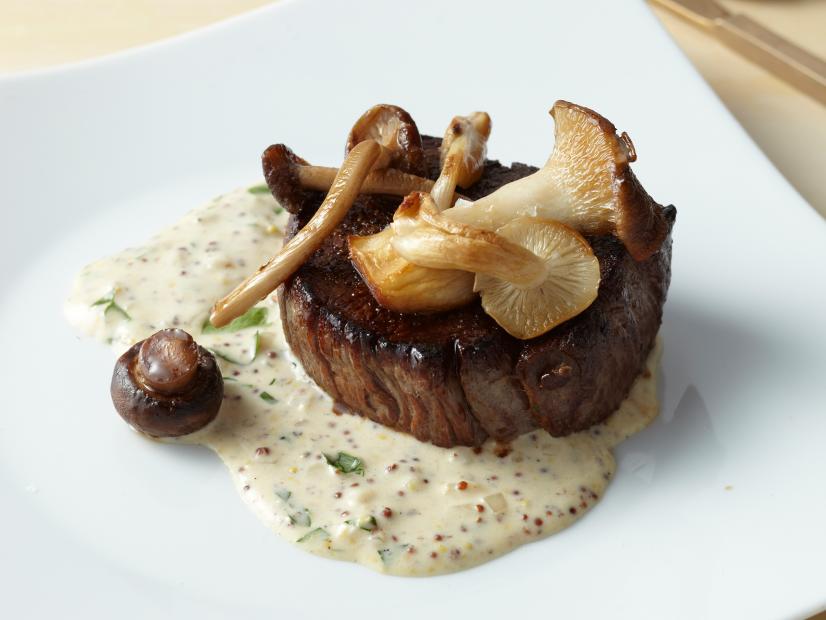 Image From foodnetwork.com
3 tablespoons unsalted butter
1 pound mixed wild mushrooms, such as shiitake and cremini, trimmed
Kosher salt and freshly ground pepper
4 (6-ounce) beef fillets, about 1 1/2 inches thick
1 shallot, finely chopped
2 tablespoons grainy mustard
1 cup heavy cream
2 tablespoons chopped fresh flat-leaf parsley, plus more for garnish, optional

Heat 2 tablespoons butter in a large, heavy nonstick skillet over medium-high heat until hot. Add the mushrooms and 1/2 teaspoon salt and 1/2 teaspoon pepper. Cook, stirring occasionally, until browned, about 6 minutes.

Wipe out the skillet. Heat the remaining 1 tablespoon butter in the skillet over high heat until hot. Sprinkle the beef generously with salt and pepper. Sear over medium-high heat, turning once halfway through, until browned, about 12 minutes for medium. Transfer the beef to a platter.

Add the shallots to the skillet and cook over medium heat, stirring, until golden, about 3 minutes. Add the mustard and heavy cream and bring to a boil, cooking until slightly thickened, about 3 minutes. Stir in the parsley. Spoon the sauce on a plate; place the beef on the sauce and scatter the mushrooms over top. Garnish with additional parsley, if desired.