Brian in the Kitchen Recipes
BRIAN IN THE KITCHEN brought to you by Stittsworth Meats
December 25 2020
Braciole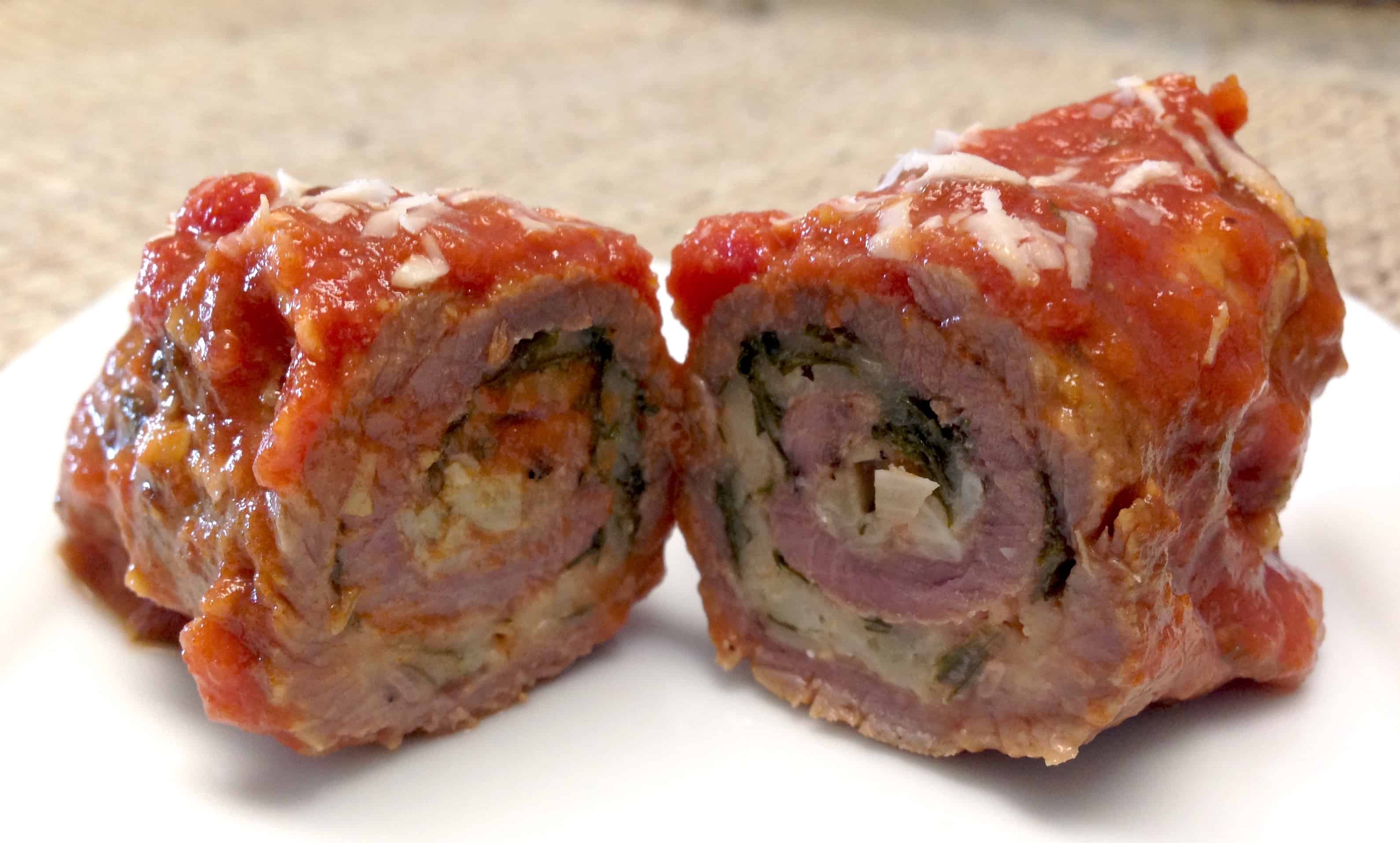 Image From ketocookingchristian.com
1 pound top round roast sliced into 6 very thin pieces
1 28 ounce can crushed tomatoes lowest carb version
3 cloves of garlic minced
¾ cup parmesan cheese grated
⅓ cup fresh basil chopped
¼ cup fresh parsley chopped
3 tablespoons pignoli pine nuts, toasted
¼ cup white wine I use Pinot Grigio
3-4 medium zucchini spiralized

Lay out the thinly sliced pieces of the roast and sprinkle the parmesan, basil, parsley, pignoli, garlic, salt and pepper over the top of each piece. Roll each one up and secure closed with a toothpick (or kitchen twine).

Heat the olive oil in a pot and brown the braciole. Once browned, remove from the pot and set aside. Add in the garlic and sauté for 20 seconds, careful not to burn it or it will become bitter. Add in the white wine to deglaze the pan, be sure to scrape up the brown bits!

Add in the crushed tomatoes, remain parsley and basil (reserving a little basil for garnish), salt and pepper and mix. Add back in the braciole and simmer on medium low, partially covered, for about an hour or until tender. Stir occasionally.

Spiral the zucchini using a spiralizer, and heat in the microwave for 45 seconds. Add ¼ – ½ cup of sauce over the top and toss to combine. Slice the braciole into pinwheels and lay over the top. Garnish with grated parmesan and basil.