Brian in the Kitchen Recipes
BRIAN IN THE KITCHEN brought to you by Stittsworth Meats
December 18 2020
Fondue Mashed Potatoes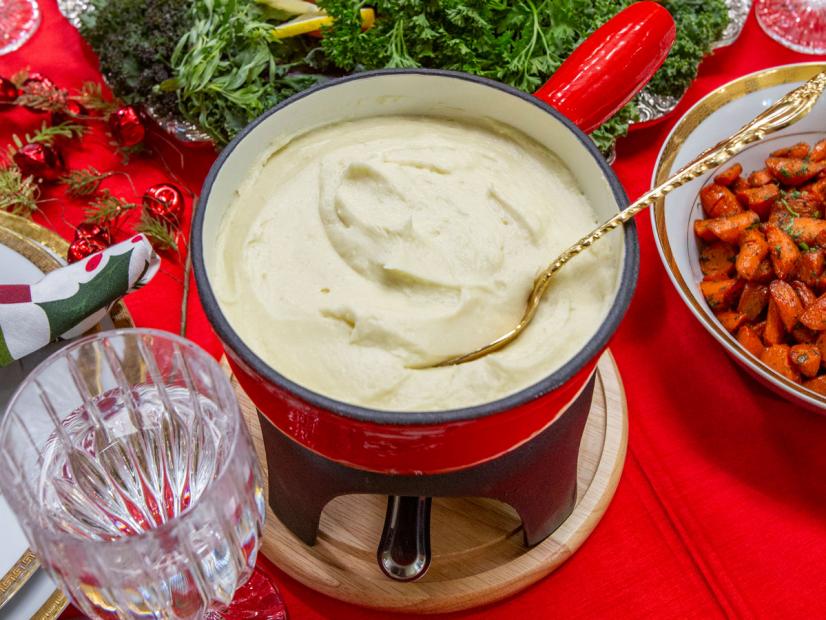 Image From foodnetwork.com
3 pounds russet potatoes
1 1/2 cups heavy cream, heated
1 stick (8 tablespoons) salted butter, cut into pieces
1 pound Gruyere cheese, grated
Kosher salt

Peel the potatoes and rinse them in cold water. Cut the potatoes in fourths, place in a large pot and cover with water. Bring to a boil and cook until fork-tender, 20 to 25 minutes.

Drain the potatoes, then return them to the pot and stir to evaporate any excess moisture. Rice the potatoes into a large saucepan. Stir in the heavy cream and butter until the potatoes are smooth. Turn the heat to low and stir in the cheese, handful by handful, until fully melted. Season with salt.

Transfer to a fondue pot (or a slow cooker for larger servings), stirring occasionally to prevent scorching.