Brian in the Kitchen Recipes
BRIAN IN THE KITCHEN brought to you by Stittsworth Meats
September 9 2020
Leftovers - Grilled Cheeseburger Nachos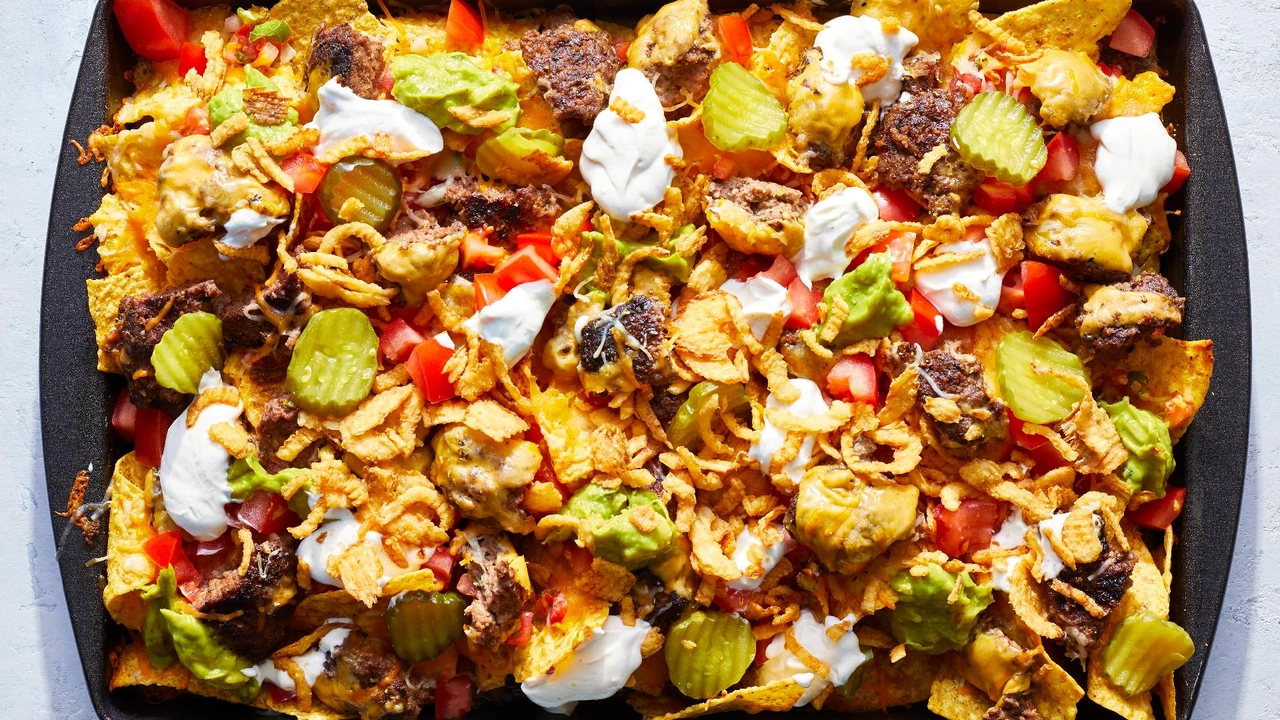 1 1/2 pounds leftover hamburgers or meatloaf
2 tablespoons ranch dressing (dip) mix (from 1 [1-oz.] envelope)
1 1/2 teaspoons kosher salt
1 teaspoon black pepper
4 (3/4-oz.) sharp Cheddar cheese slices
1/2 cup sour cream
3 tablespoons ranch dressing
1 (11-oz.) bag tortilla chips
1 cup prepared pico de gallo
1 (8-oz.) pkg. pre-shredded Mexican 4-cheese blend
1 cup prepared guacamole
1 cup chopped tomato (from 2 tomatoes)
1 cup crispy fried onions
1/3 cup dill pickle chips

Coarsely chop burgers and coat in the dry ranch mix.

Stir together sour cream and ranch dressing in a small bowl until blended. Arrange chips on a rimmed baking sheet. Spoon pico de gallo over chips, and sprinkle with Mexican cheese. Top evenly with chopped burgers. Place baking sheet on grates; grill, covered, until cheese is melted, 2 1/2 to 3 minutes.

Dollop evenly with guacamole and sour cream mixture. Sprinkle with tomatoes, fried onions, and pickles.