Brian in the Kitchen Recipes
BRIAN IN THE KITCHEN brought to you by Stittsworth Meats
September 8 2020
Leftovers - Sheet Pan Cuban Sandwiches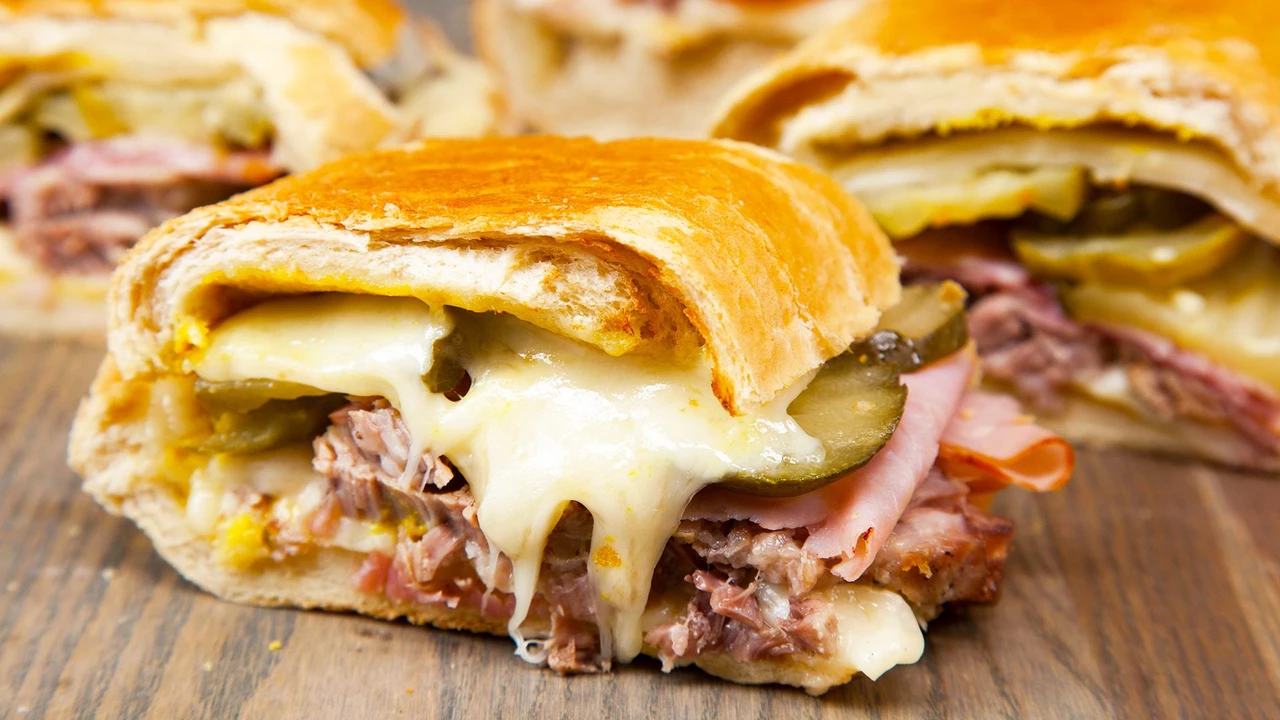 2 (16-oz.) soft French bread loaves, cut in half and sliced in half horizontally
1 Tbsp. olive oil, divided
1/2 cup yellow mustard
24 (1-oz.) Swiss cheese slices
1 1/2 lb. leftover pulled pork (slow cooker, not smoked)
3/4 lb. fully cooked sliced smoked ham
2 1/2 cups dill pickle chips, plus 4 teaspoons pickle juice (from 1 [24-oz.] jar)

Preheat oven to 400°F. Brush 1 1/2 teaspoons of the oil on a large rimmed baking sheet. Place bread bottoms on baking sheet. Spread 1 tablespoon mustard on each bread bottom, and top each with 3 Swiss cheese slices. Divide pork, ham, and pickles evenly on top of cheese. Top with 3 more Swiss cheese slices.

Brush each top bread slice with 1 teaspoon of the pickle juice and remaining mustard; top sandwiches. Brush sandwich tops with remaining 1 1/2 teaspoons oil.

Place a second large rimmed baking sheet on top of sandwiches, and press lightly. Place 2 cast-iron skillets on top of baking sheets to press sandwiches.

Carefully place baking sheets with skillets in preheated oven, and bake until bread is toasted and cheese is melted, about 20 minutes. Cut each sandwich into 4 or 5 pieces.