Brian in the Kitchen Recipes
BRIAN IN THE KITCHEN brought to you by Stittsworth Meats
September 7 2020
Leftovers - Roasted Veggie Baked Zitti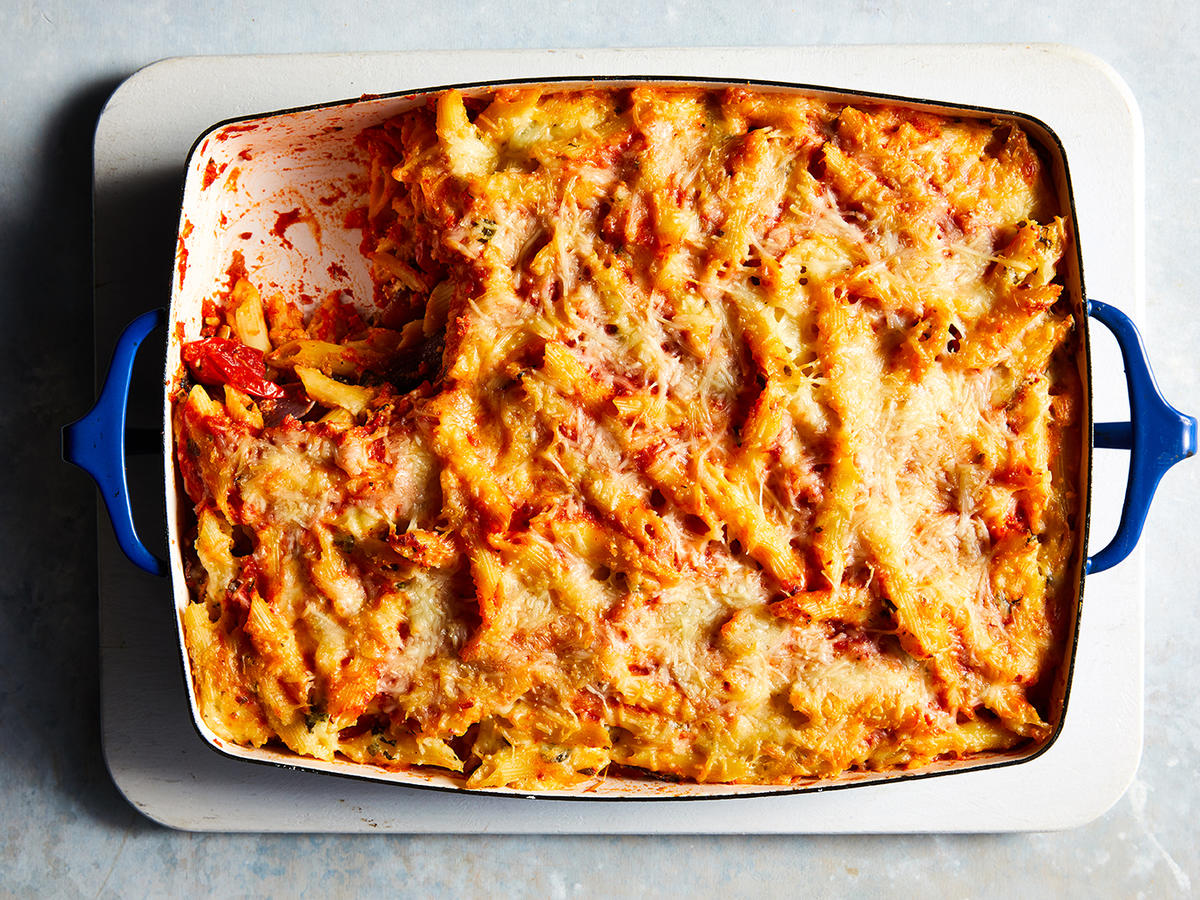 8 ounces whole cremini mushrooms, stems removed and reserved for another use
2 red bell peppers, chopped (2 cups)
1 large fennel bulb, chopped (2 1/2 cups)
1 large zucchini, chopped (2 cups)
1 large red onion, cut into 8 wedges
1 pint cherry or grape tomatoes
5 garlic cloves, chopped (2 Tbsp.)
2 tablespoons olive oil
1 1/2 teaspoons table salt, divided
3/4 teaspoon black pepper, divided
1 pound penne pasta, prepared according to pkg. directions
2 cups ricotta cheese
4 ounces provolone cheese, shredded (about 1 cup)
1 large egg
1 large egg yolk
1/2 cup chopped fresh basil
2 tablespoons chopped fresh oregano
1/4 teaspoon cayenne pepper
8 ounces pre-shredded mozzarella cheese (about 2 cups), divided
4 ounces pre-shredded Parmesan cheese (about 1 cup), divided
Cooking spray
1 (24-oz.) jar marinara sauce, divided

Heat oven to 450°F. Cut mushroom caps into quarters. Combine mushrooms, bell peppers, fennel, zucchini, onion, tomatoes, and garlic in a large bowl. Add olive oil and 1/2 teaspoon each of the salt and pepper; toss well to coat. Arrange vegetable mixture in a single layer on a rimmed baking sheet. Bake in preheated oven until well browned but not crispy, about 45 minutes, stirring after 30 minutes. Cool 10 minutes on baking sheet. These would be great with a steak one night...and use the leftovers for the pasta tomorrow.

If using leftover veggies from the night before, start here. Reduce oven temperature to 350°F. Stir together cooked pasta, ricotta, provolone, egg, egg yolk, basil, oregano, cayenne, 1 cup of the mozzarella, 1/2 cup of the Parmesan, and remaining 1 teaspoon salt and 1/4 teaspoon pepper in a large bowl.

Spread 1 cup of the marinara in the bottom of a 13- x 9-inch baking dish coated with cooking spray. Layer one-half of pasta mixture in dish; top evenly with vegetable mixture. Spread 1 cup of the marinara over vegetables; top with remaining half of pasta mixture. Spread remaining marinara evenly over top, and sprinkle with remaining mozzarella and Parmesan cheeses. Bake at 350°F until bubbly and golden brown, 35 to 40 minutes.