Brian in the Kitchen Recipes
BRIAN IN THE KITCHEN brought to you by Stittsworth Meats
August 27 2020
Sheet-Pan Glazed Meatloaf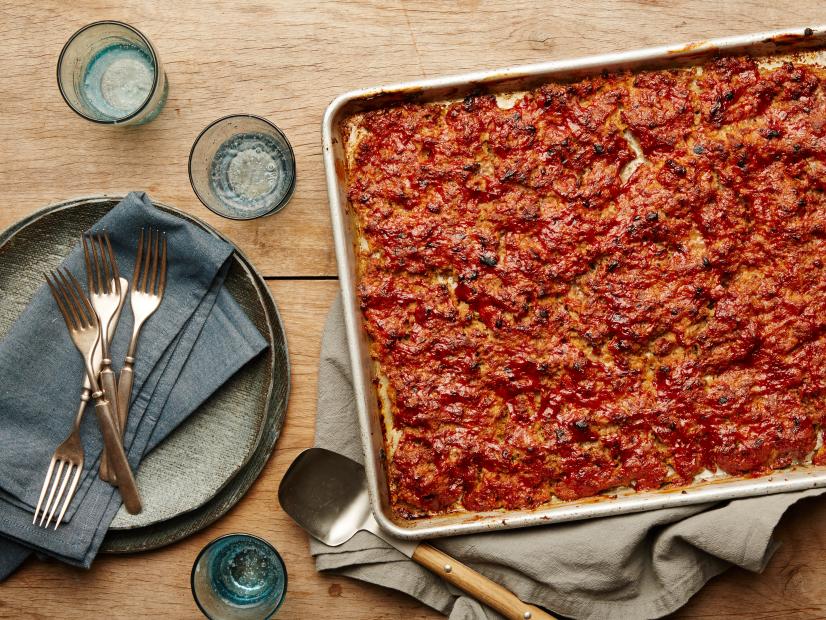 2 cups ketchup
1 cup plain dry breadcrumbs
1/2 cup milk
2 large eggs
1/4 cup chopped fresh parsley
2 tablespoons Worcestershire sauce
1 1/2 pounds ground beef (80/20)
1 1/2 pounds ground pork
1 medium onion, grated and lightly squeezed of excess liquid
2 cloves garlic, minced
Kosher salt and freshly ground black pepper
1 tablespoon light brown sugar
1 1/2 teaspoons apple cider vinegar
3/4 teaspoon chipotle chile powder

Position a rack in the upper third of the oven and preheat to 375 degrees F. Mix 1/2 cup of the ketchup, the breadcrumbs, milk, eggs, parsley, and 1 tablespoon Worcestershire sauce together in a large bowl and set aside until the breadcrumbs have absorbed the liquid, about 3 minutes.

Add the ground beef and pork, onion, garlic, 1 tablespoon salt, and 1/2 teaspoon pepper to the bowl and mix until well combined (do not overmix).

Transfer the meat mixture to an 18-by-13-inch sheet pan (leaving about an inch on all sides without meat...this is where the fat will pool) and press it into an even layer covering the entire surface. Whisk the remaining 1 1/2 cups ketchup, 1 tablespoon Worcestershire, brown sugar, cider vinegar, and chipotle powder in a small bowl. Brush the meatloaf with the sauce.

Bake until the meat is cooked through, about 20 minutes, then turn on the broiler setting and broil until the top becomes caramelized and dark in spots, 3 to 4 minutes more, turning the pan periodically for even broiling. Let rest 5 minutes before serving.