Brian in the Kitchen Recipes
BRIAN IN THE KITCHEN brought to you by Stittsworth Meats
August 21 2020
Gourmet on a Budget - Stromboli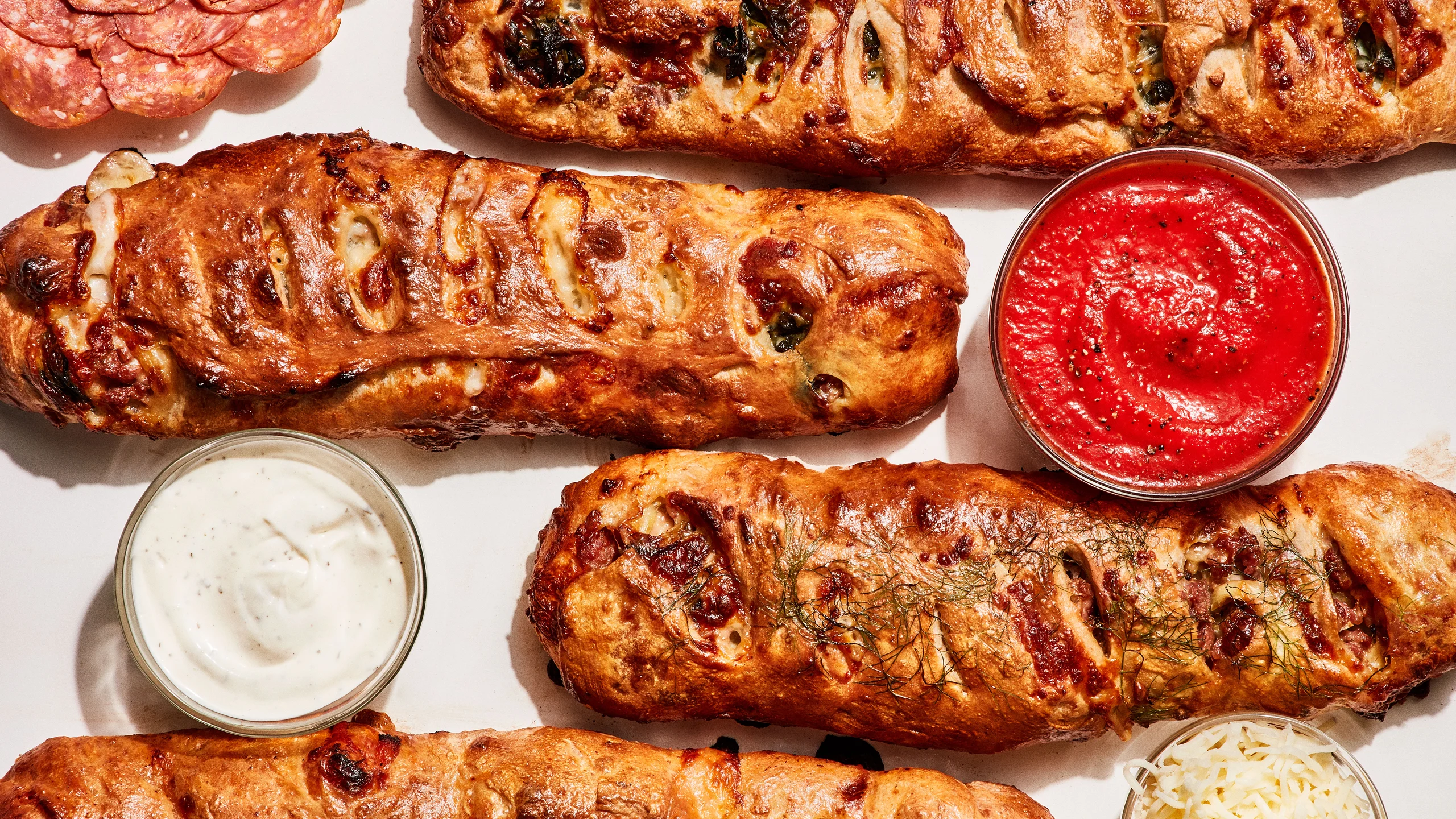 1 recipe for homemade pizza dough
1 recipe for homemade pizza sauce, divided
1 8 ounce brick of mozzarella cheese, grated
15 thin slices of sandwich pepperoni
10 thin slices of ham
12 thin slices genoa salami
1 whole egg
1 tablespoon water
3 tablespoons freshly grated Parmesan cheese

Preheat your oven to 500° and line a rimmed sheet pan with parchment paper

On a lightly floured surface roll the dough out to a large rectangle.

Spoon on 8 tablespoons of pizza sauce and spread it over 3/4 of the pizza dough leaving an 1/2 inch border on three sides and a 2 inch border on the longer side.

Sprinkle with half of the grated mozzarella and top with the pepperoni, ham and salami. Sprinkle with the remaining cheese.

In a small bowl whisk together the egg and water and brush the edges with the egg wash.

Fold over three (1/2 inch) sides and using the parchment paper, roll the dough 1/3 of the way. Grab the other side of the parchment (the side with the 2-inch border) and fold it over the rest of the way. Position the stromboli in the center of the pan, seam-side down.

Brush the entire thing with egg wash and make diagonal slits for venting. Sprinkle with Parmesan cheese and bake for 10 minutes. Reduce the temperature to 375 degrees and continue to bake for 10-12 minutes more.

Remove and allow the stromboli to cool for 5 minutes before slicing 1 to 2 inch strips.

Serve alongside the remaining warm pizza sauce for dunking (or ranch dressing).