Brian in the Kitchen Recipes
BRIAN IN THE KITCHEN brought to you by Stittsworth Meats
August 13 2020
Garlic Grilled Steaks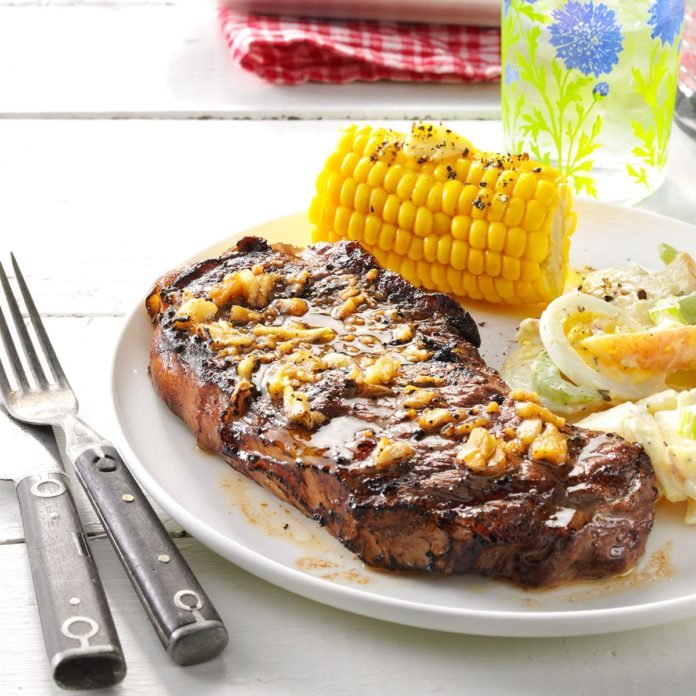 10 garlic cloves
1-1/2 teaspoons salt
1/2 teaspoon pepper
2 tablespoons olive oil
1 tablespoon lemon juice
2 teaspoons Worcestershire sauce
4 boneless beef strip steaks or ribeye steaks (1 inch thick and 8 ounces each)

With a mortar and pestle, crush garlic cloves with salt and pepper. Stir in oil, lemon juice and Worcestershire sauce.

Grill steaks, covered, over medium heat 5-7 minutes on each side or until meat reaches desired doneness (for medium-rare, a thermometer should read 135°; medium, 140°; medium-well, 145°). Brush generously with garlic mixture during the last 4 minutes of cooking.