Brian in the Kitchen Recipes
BRIAN IN THE KITCHEN brought to you by Stittsworth Meats
August 10 2020
Skewered Ginger Shrimp with Plums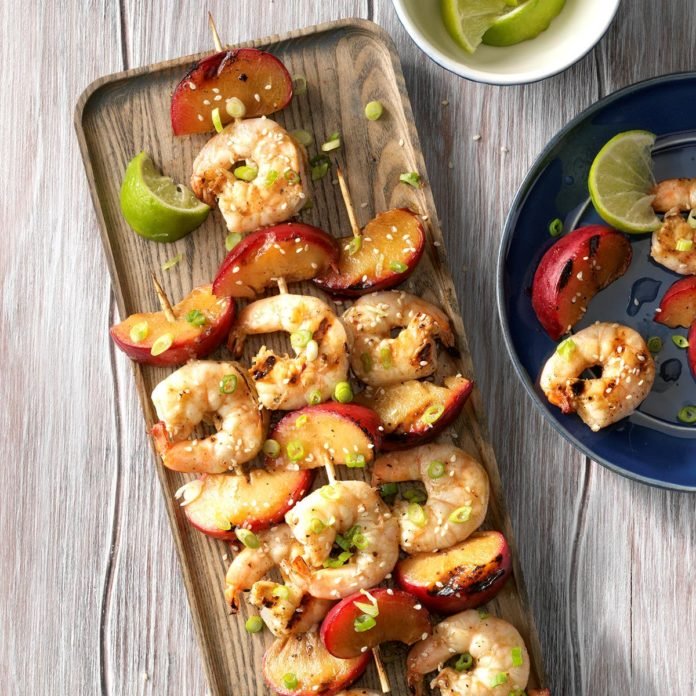 1 pound uncooked large shrimp, peeled and deveined
2 medium plums or peaches, cut into wedges
1/2 cup sesame ginger marinade, divided
1 green onion, thinly sliced
Optional: Sesame seeds and lime wedges

In a large bowl, combine shrimp and plums. Drizzle with 1/4 cup marinade; toss to coat. Alternately thread shrimp and plums on 4 metal or soaked wooden skewers.

On a lightly oiled rack, grill skewers, covered, over medium heat or broil 4 in. from heat until shrimp turn pink, 6-8 minutes, turning occasionally and basting frequently with remaining marinade during the last 3 minutes of cooking. Serve with green onion and, if desired, sesame seeds and lime wedges.