Brian in the Kitchen Recipes
BRIAN IN THE KITCHEN brought to you by Stittsworth Meats
June 22 2020
Deconstructed - Colorado Green Chili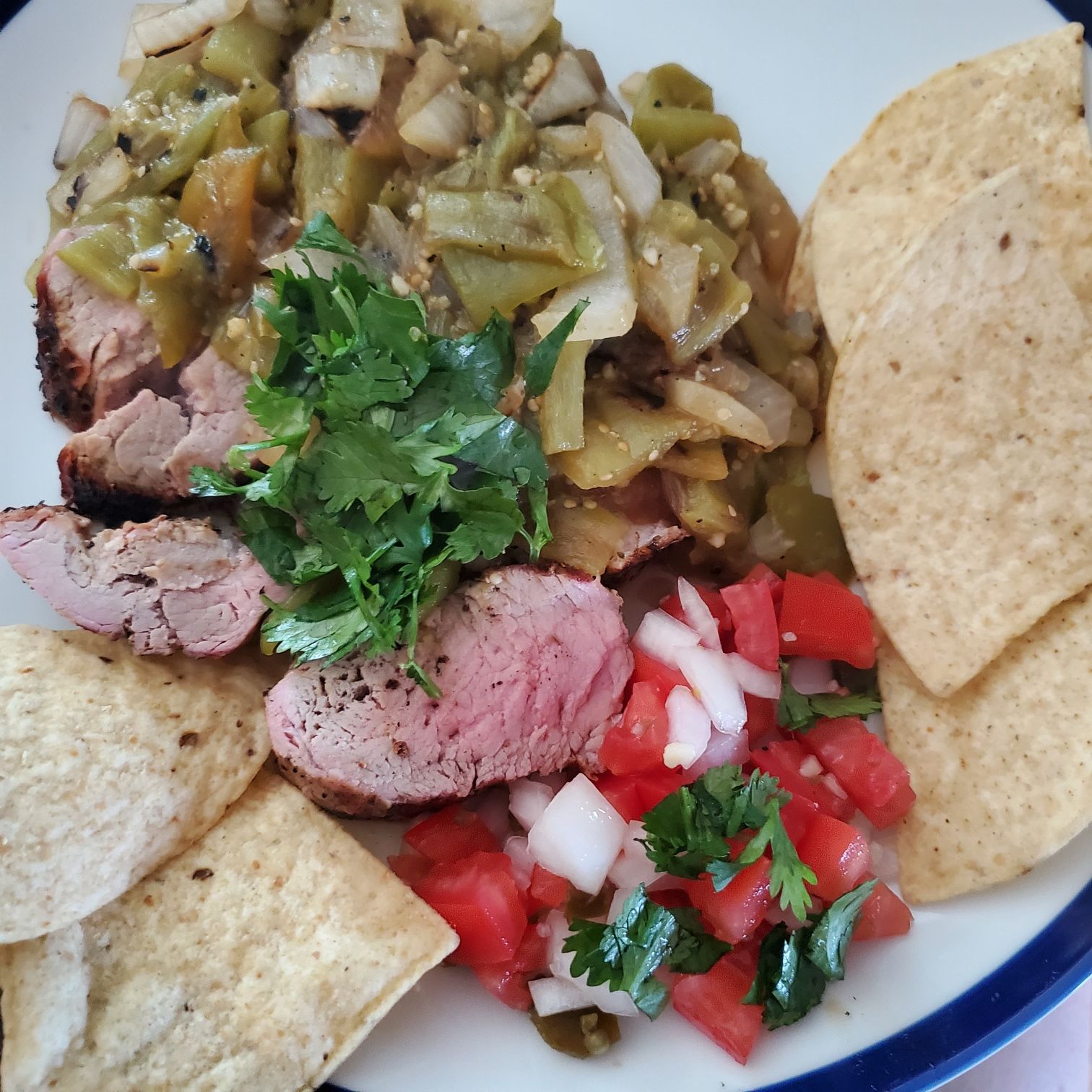 image from Brian Schultz
If you've ever flown through Denver, I hope you found teh Mesa Verde Grill. The Colorado Green Chili over eggs is one of my favorites anytime I'm at Denver International. You can get their green pork chili on its own, or over any of their breakfast dishes.




What to do when you want Colorado Green Chili in the summertime? Deconstruct it on the grill!

1 tablespoon olive oil
1/2 pound tomatillo
1 1/2 pounds grilled, cubed pork tenderloin
salt and pepper to taste
1 large yellow onion, sliced and grilled
4 cloves garlic, minced
2 cups chopped, grilled green chiles (Anaheim peppers...they are NOT hot)
1 (14.5 ounce) can diced tomatoes with juice
1 1/2 cups tomatillo salsa (with some extra tomatillo's husked and grilled)
1/2 teaspoon dried oregano

Season the pork with salt and pepper. Grill over direct heat, rotating every few minutes until the internal temp hits 160.

Meanwhile, toss the tomatillo and green chiles in a bit of olive oil, and grill until well charred. Also, grill the sliced onions.

Once the pork is done, bring to a platter to rest for 5 minutes. Take the green chiles and peel them. It's easiest to put them into a plastic bag or wrap in plastic wrap and let the steam peel itself.

Remove the seeds from the green chiles and place into a blender with the whole tomatillo and the tomatillo salsa. Pulse a few times to break up the tomatillo, but leave some chunks.

Serve the sauce over the sliced pork and sliced onions. Season with some the oregano and plate and serve.