Brian in the Kitchen Recipes
BRIAN IN THE KITCHEN brought to you by Stittsworth Meats
June 8 2020
Early Summer - Penne with Roasted Summer Vegetables and Ricotta Salata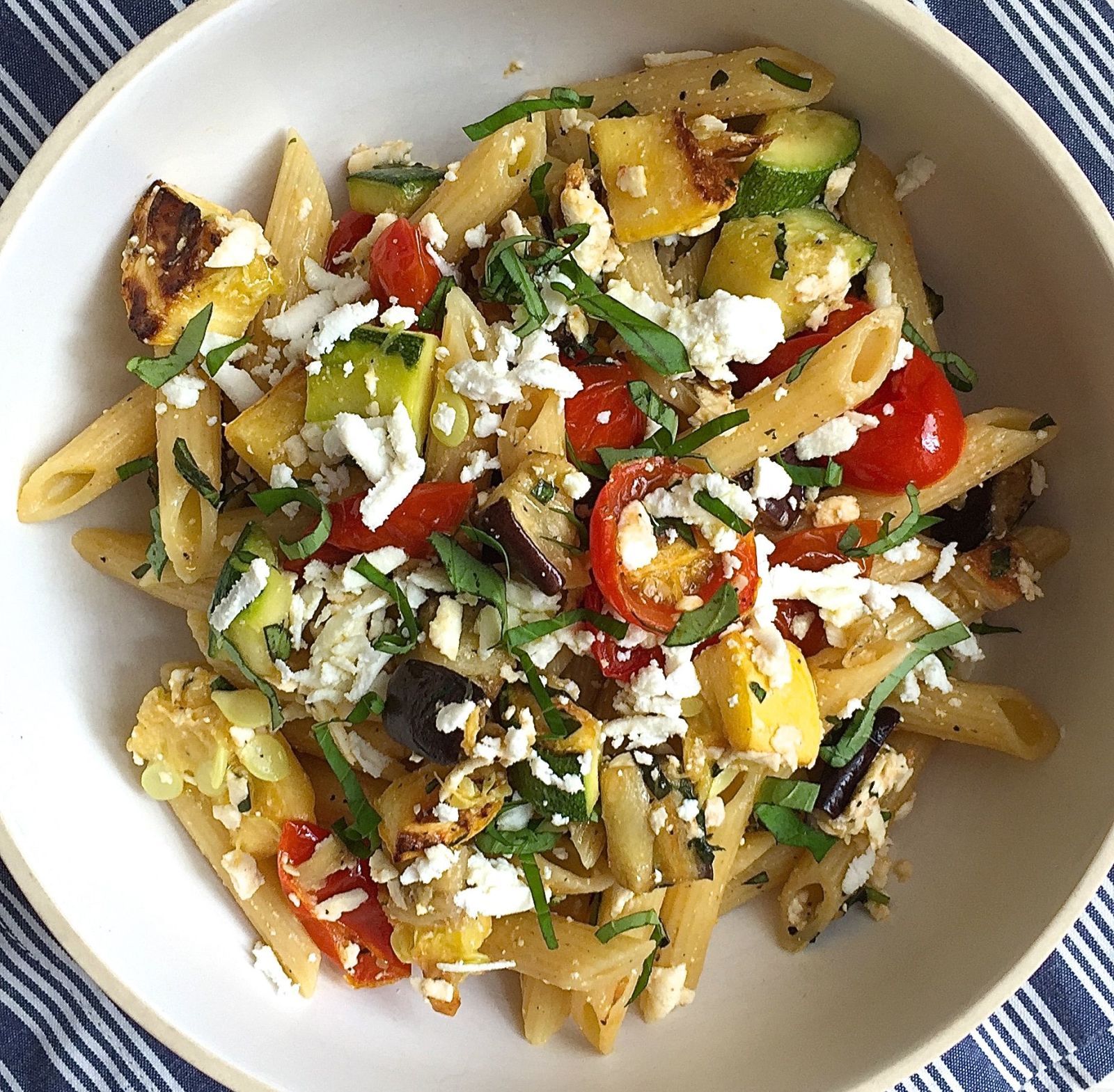 image from delish.com
1 small eggplant, diced
1 medium zucchini, diced
1/2 pt. grape tomatoes, halved
3 tbsp. extra-virgin olive oil
kosher salt
Freshly ground black pepper
12 oz. penne pasta
3/4 c. grated ricotta salata, plus more for serving
1/4 c. finely chopped fresh basil, plus more for serving

Preheat oven to 425° (if it's too hot out, the grill is an option).

Arrange eggplant on one half of baking sheet and zucchini on other half. On another baking sheet, arrange tomatoes. Drizzle vegetables with olive oil and season with salt and pepper. Toss to combine, then roast vegetables until golden, about 20 minutes, stirring halfway through.

Meanwhile, in a large pot of salted boiling water, cook penne according to package directions until al dente. Drain, reserving 1 cup pasta water, and return to pot.

Remove vegetables from oven and scrape into pasta using spatula. Add ricotta salata and ½ cup pasta water, stirring to combine. (Add an additional ¼ cup liquid to create a creamier pasta, if desired.) Stir in chopped basil and season with salt and pepper.

Serve pasta in bowls, garnished with more ricotta salata and basil.