Brian in the Kitchen Recipes
BRIAN IN THE KITCHEN brought to you by Stittsworth Meats
June 3 2020
Grilled Romaine Salad with Blue Cheese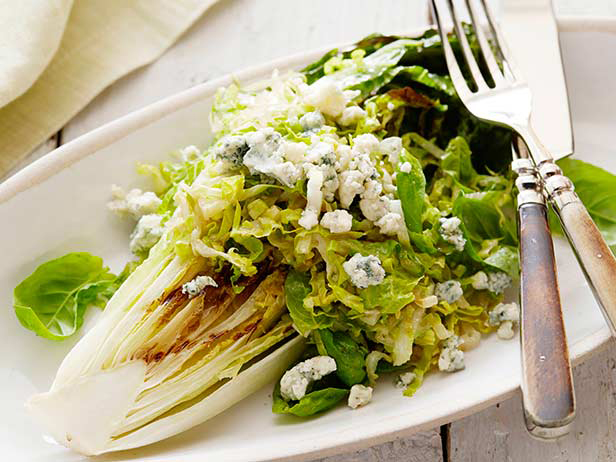 image from foodnetwork.com
Dressing:

1 tablespoon fresh lemon juice
1 tablespoon sherry vinegar
1 teaspoon capers
1 teaspoon kosher salt
6 cloves garlic, peeled
1 tablespoon Worcestershire sauce
1/2 teaspoon hot sauce, such as Tabasco
6 anchovy fillets and 1/2 teaspoon of their oil
1/2 to 3/4 cup olive oil

Romaine:

3 romaine hearts, halved lengthwise, washed and dried
Olive oil, for tossing
Kosher salt
1 lemon, juiced
20 fresh basil leaves, washed and dried
1 cup crumbled blue cheese, for garnish

Preheat the grill to medium.

For the dressing: In a blender, combine the lemon juice, vinegar, capers, salt and garlic. Blend until smooth. Add the Worcestershire, hot sauce, anchovies and 1/2 cup of the olive oil and blend until smooth. Taste for seasoning. Add the remaining olive oil if needed. Set aside.

In a large bowl, toss 4 of the romaine halves in a little olive oil and season them with salt. Put them in a single layer on the grill and cook for 3 minutes. Turn and cook on the other side for 3 additional minutes; the romaine should feel slightly warm and tender. Transfer the halves to a large platter. Spoon a little dressing on each.

On a flat surface, finely chop the rest of the romaine and add it to a medium bowl. Add the remaining vinaigrette, a touch of lemon juice and the basil leaves. Toss to coat the romaine.

Top the grilled romaine with some of the chopped, dressed romaine. Garnish with crumbled blue cheese and serve immediately.